Meet Dawn Sanders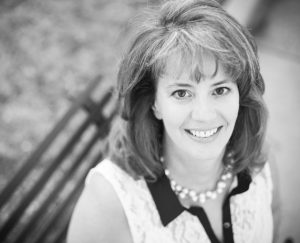 Dawn Sanders utilizes her experience as a Spiritual director, Licensed Professional Counselor, and Missionary to journey with workshop participants toward a deeper relationship with God, rich connection with others, and a growing understanding of who they were created to be.
Dawn graduated with a Master's Degree in Counseling from Western Seminary / The Seattle School of Psychology and Theology, in 1999.
Adopted as an infant into a wonderful family, she grew up mostly in North Carolina. However, her family moved to England twice for almost a year each time; once in middle school and once in high school.
Dawn understands what it is like to be a foreigner in a strange and wonderful land and to return home to a place which no longer feels like home. She knows a bit about being single and a lot about being married. Additionally, she would say she's still on a learning curve on how to be Mom to two adult daughters.
Dawn lived with her family (husband and two daughters) in Italy from 2000 to 2009. Speaking both English and Italian fluently, her bi-cultural experience proves to be advantageous in her work with individuals and families living in culturally diverse settings.
Currently, Dawn counsels clients in Raleigh, N.C. in her private practice. She also counsels North Americans residing in Europe as a Member Care Missionary with Greater Europe Mission.
Dawn leads workshops and retreats for both North Americans and European nationals. She has led spiritual nurture retreats for women in the U.S. and in Europe for over 10 years.
Why a podcast? 
"This podcast is born in part from all the mentors, teachers, family and friends who have engaged in creative imagination on my behalf and the gifts God has given me to share with my community. I see so much hurt, questioning and a loss of faith and peace in so many women today. My heart aches, and I have a passion for mentoring more women than I am able to one-on-one.
"Creating a podcast and leading retreats and workshops is a wonderful way to share, encourage and challenge in bold and beautiful ways through this crazy thing called life.  I am incredibly excited to share from my experience with other passionate women who desire to practice a new grounding, greater growth and wild freedom."